Global Couture Colouring Book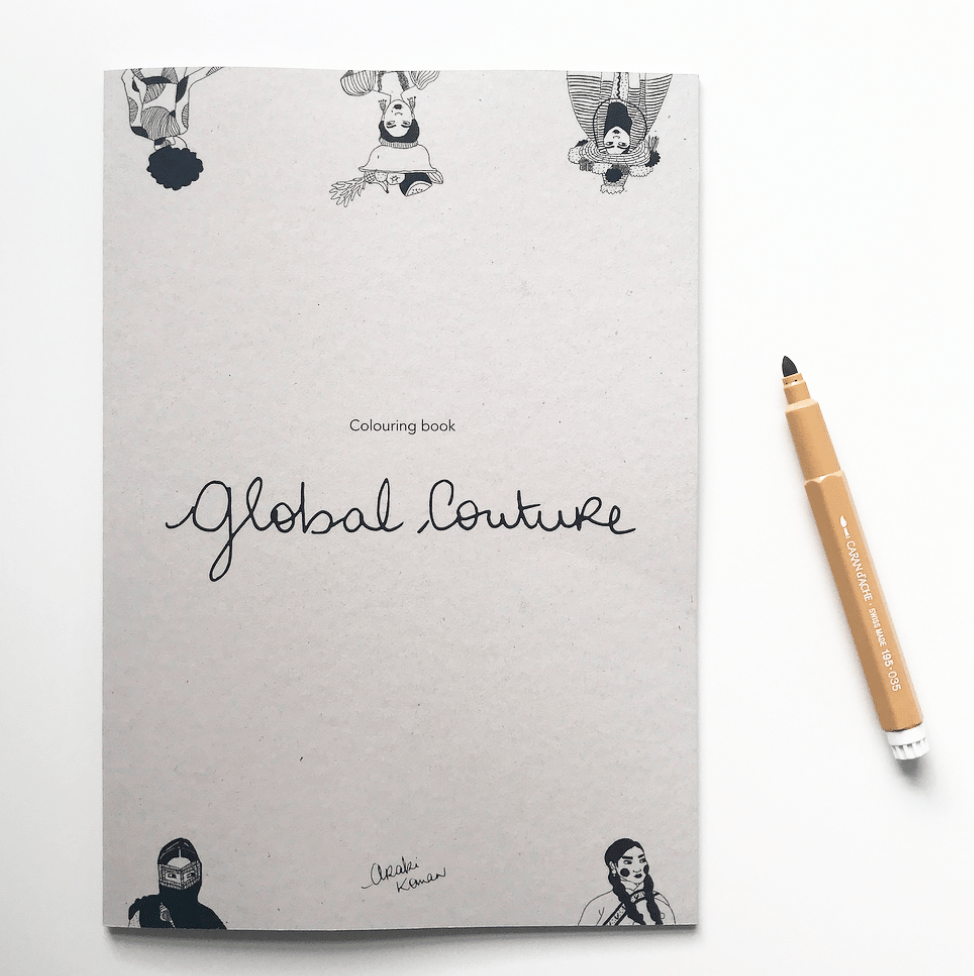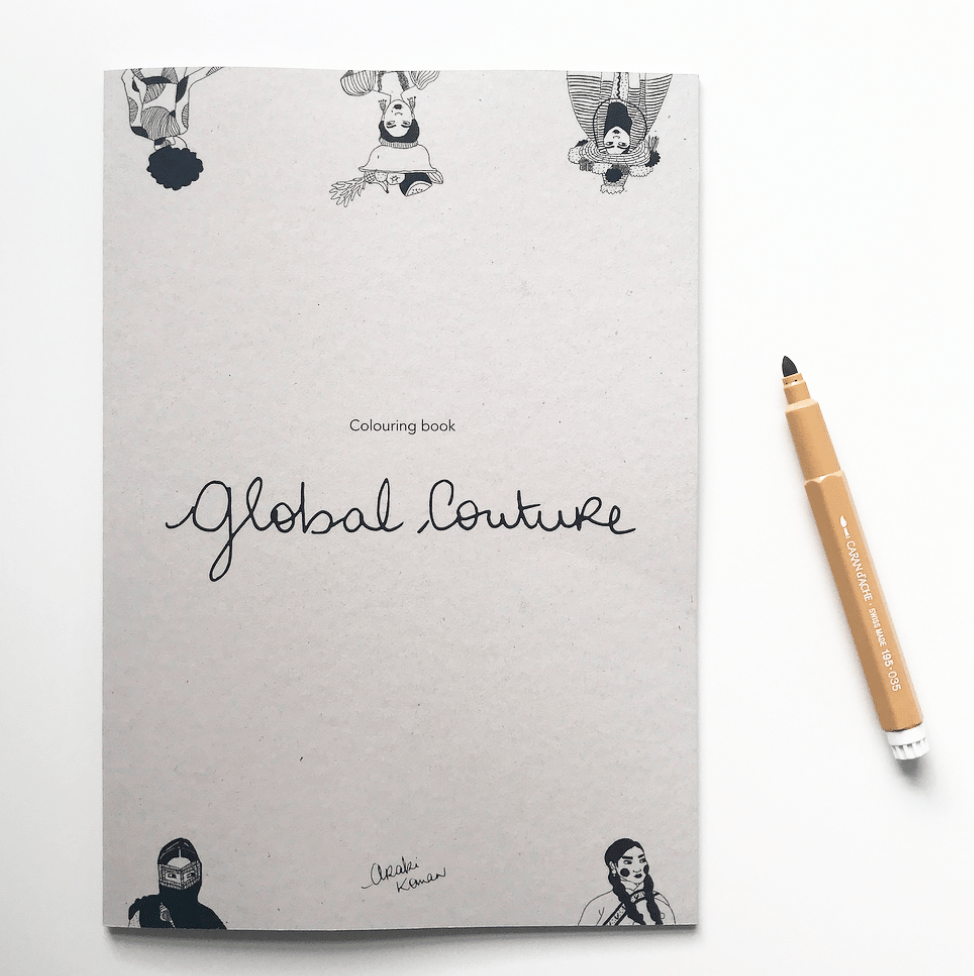 Quality colouring book with grey recycled cardboard cover and white recycled pages, featuring 31 illustrations of women from 31 different countries and cultures + 2 activity pages.
This colouring book have been designed for kids and adults as a way to relax and expand your mindset about the world we live in. I believe identities and cultures are constantly evolving and should be as flexible as the human experience. Through my B&W illustrations, I am giving space to your imagination and experience to reinterpret the world as YOU see it. There's no "right and unique" way to be French, Japanese, Moroccan or any other ethnicity and nationality. There's richness in diversity, so let's nurture and celebrate it.
PRODUCT INFO
Book size: A4 (21 x 29.7 cm)
25 prints edition (1st edition, 2018)
Printing info: Black and white
Recycled cardboard cover
Printed in the UK
MORE INFO
This product is part of the collection Global Couture, a tribute to the authenticity and diversity of women's clothing aesthetic traditions from around the world.